We give 3% to the ones giving everything
With CO2 levels the highest they've been in 23 million years, the climate crisis is currently the greatest threat to humanity. At Postevand, we're taking concrete action. Which is why we pledge 3% of our annual sales to local not-for-profit organisations that are also working to save our planet.
We believe in empowering action locally, so for the moment we're only funding projects in Denmark. If this sounds like your organisation, please reach out and tell us more at info@postevand.com.

Below you'll find the organisations and projects that by choosing Postevand you have supported, as well as other climate initiatives we've worked on.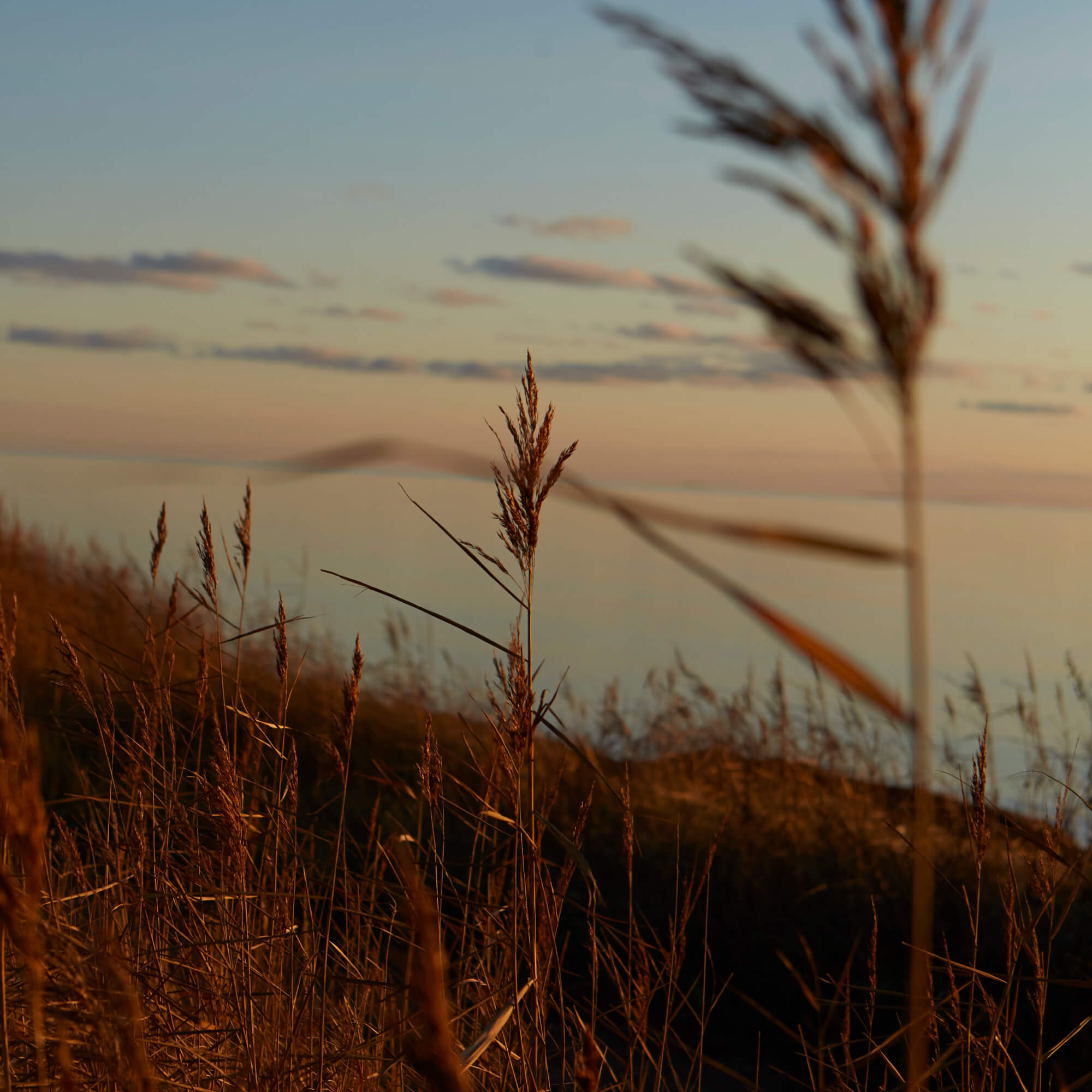 Climate residency
In 2022, we launched our very first climate residency. For the initiative, we provide a (free) physical space for not-for-profits fighting the climate crisis. The idea is to work together with like-minded people in close proximity, sharing concepts and practices.
Our first residents are:
Forlaget Virkelig, a micro-publisher issuing literature that poses new answers to the climate crisis. They also publish the magazine Ny Jord ('New Earth') that aims to contribute to a qualified conversation about nature in a time where our perceptions and ideas about it are changing significantly.
Vild Med Vilje, a movement working to establish a richer, wilder and more diversified nature. The organisation creates habitats for plants and animals while increasing our shared knowledge of nature and how to protect it. 
Planting trees
To help protect Danish drinking water and remove carbon from the air, we have been part of planting more than 25,000 trees in Denmark.
Here are some of the forests that we have taken part in planting:
In 2019, we planted 2,502 trees above fragile groundwater sources in Billund. The trees were planted together with the non-profit organisation Plant et træ, Billund Municipality and BillundSkolen. More than 20 different species were planted to increase biodiversity and turn the area into a recreational haven for locals.
In 2020, we planted 5,833 trees on the Danish island of Samsø as part of a climate forest. The forest will be considered a 'peace forest': this means that if it's cut down, the municipality is obliged to plant a new forest. Samsø's new climate forest was designed in collaboration with one of the University of Copenhagen's senior researchers, Vivian Kvist Johannsen: one of Denmark's leading experts in forests' abilities to sequester carbon. Her team calculated that Samsø's climate forest will absorb at least 1,300 tonnes of CO2 during its first 30 years.
In 2022, we are planting 1,820 trees in Wendelholm Forest, 6,217 tress in Greve Forest and 9,185 trees in Biersted Forest together with Growing Trees Network and The Danish Nature Agency. All forests will be considered 'peace forests'.
protecting tap water
In collaboration with Danish singer MØ, we designed a T-shirt and patch with the slogan 'No to pesticides in groundwater'. For every T-shirt or patch sold, we planted a tree in Denmark to protect groundwater.
All textiles were dead stock ​​and all shipments were delivered in reusable RePacks. All textiles were certified Oeko-Tex Standard 100 and the T-shirts and patches were screen-printed by hand in Denmark. Only watercolour was used. Everything was sold via pre-order, so we only produced the amount of T-shirts and patches we needed to.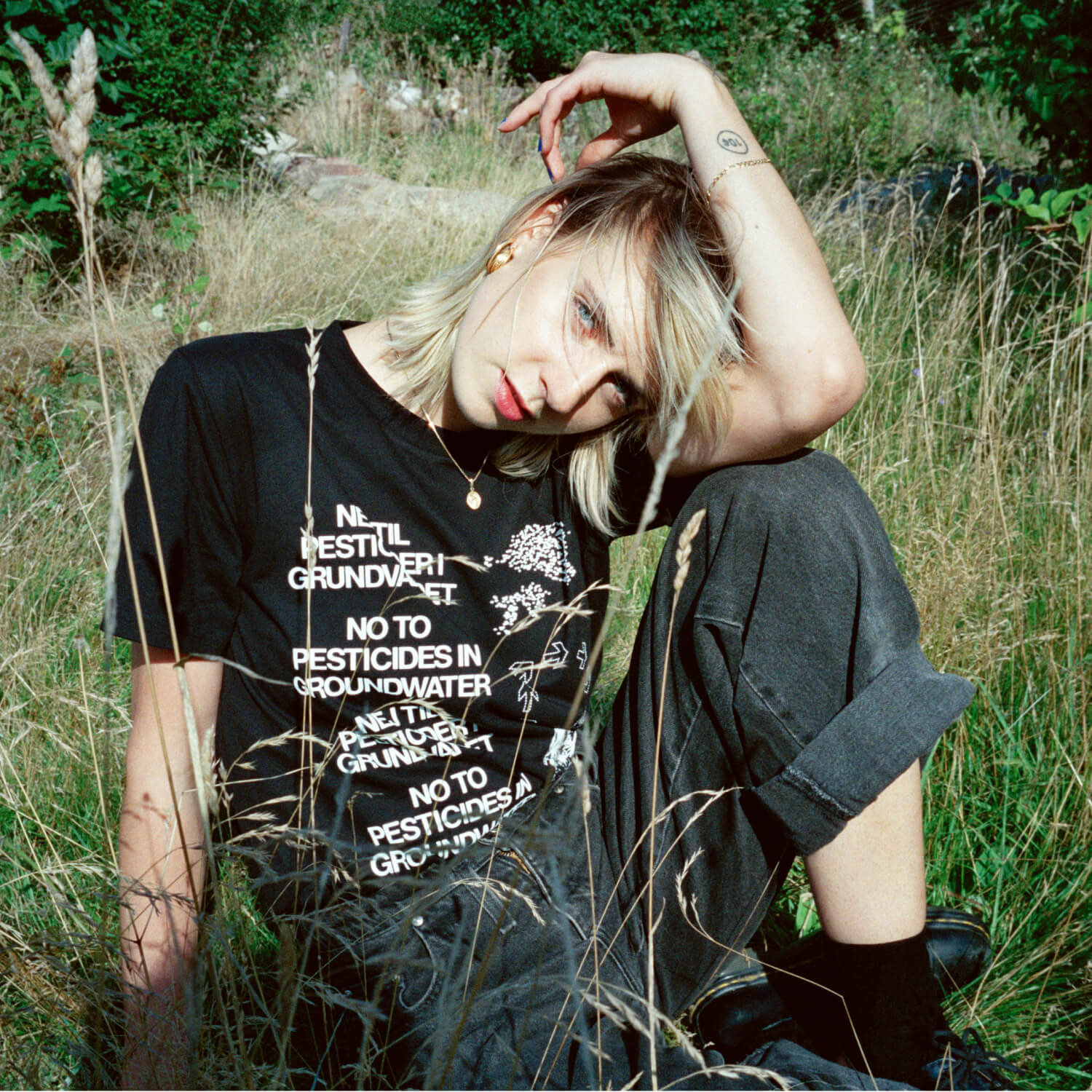 Promoting tap water
In 2020 we launched the Postevand app. It allows you to locate the closest spot to fill up your bottle with free tap water. The map includes public water fountains, shops, restaurants, coffee shops, institutions and other locations around Denmark that offer free tap water. It's an easy way to save countless amounts of unnecessary plastic bottles.
Download from the app store today
You can also contact us to add your business to the map